The moment I heard that the streets of Divisoria have been cleared of sidewalk vendors, I flew to Manila to witness the momentous sight. This once busy section, riddled with various bazaars and people, has finally been stripped off its chaos.
As I stride aimlessly on one of its thoroughfares, I couldn't help but sigh. It feels different. Everything is new to the eyes. Who would have thought we were walking on square blocks of concrete before?
"It's so empty," I voiced out.
"So are our stomachs," the man from behind replied. He is Renato, a vendor for 45 years.
Word Count: 100
---
It has been a while since I've written for Friday Fictioneers and I am happy to be back for this week's prompt.
Friday Fictioneers is a weekly writing challenge hosted by Rochelle Wisoff-Fields where a photo is used as a prompt for a hundred-word piece of fiction. The photo prompt this week is a courtesy of Rochelle herself. 🙂
This one is inspired by the ongoing road clearing operations in the Philippines. Last July, the Department of the Interior and Local Government gave local executives 60 days to reclaim public roads from private use and to clear streets of obstruction. While this project scheme comes with good reasons and intentions, it could not be denied that the street vendors, whose lives relied on their meager earnings, were greatly affected. When the stretch of roads have all been emptied, what happens to those who strive to make ends meet. Is change truly for all? Here's a photo of the real Divisoria.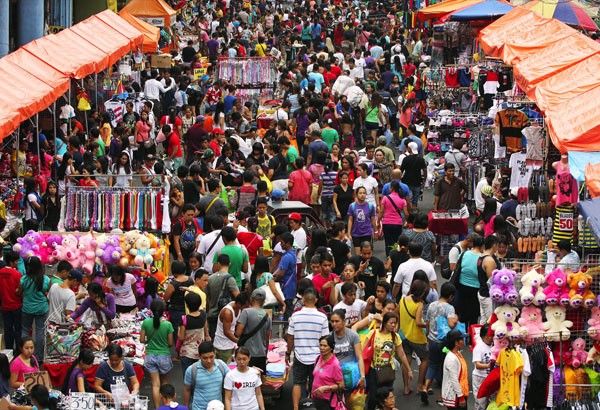 Up for a challenge? Join the fun here: